Happy National Tell a Story Day! 
When I reflect on my almost 14 years in business, I can't help but think back to the early days in 2007 when I was just starting out and really had no idea what the future would hold for me and MAPA Translations! 
 
What I did know then, and I still know now, is that I had a strong faith, a kind of knowing or feeling in my heart and soul, that things would work out!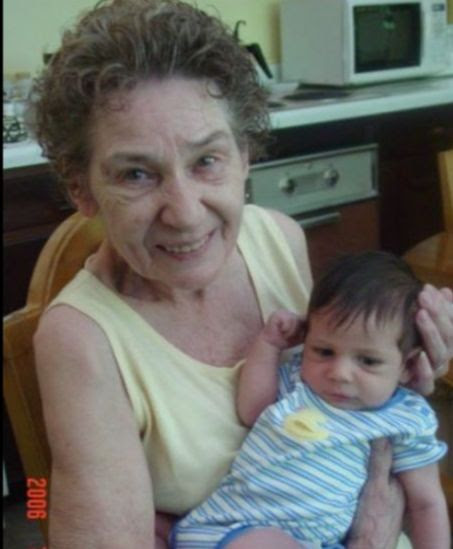 Here's the story, morning glory…
When my youngest son was born on June 20, 2006, it was clear that my world had changed dramatically and for the better. 

I mean… there was even a double rainbow as we left the hospital a few days after he was born. Is that lucky or what? 

What I didn't know at the time was that he would be the impetus for great change in my life and that he would help me have the courage to open my own business by the time he was one. 

There's something about a new human life, a tiny little baby, that is extremely powerful and impactful. 

I knew that I wanted to create a work situation that would allow me to be with this little guy as much as possible while also raising my two older children, who were 11 and 13 when their younger brother came into our lives, and making meaningful contributions to the world professionally!
Thinking back to my parents' backgrounds, my early childhood and young adult years, and all of my diverse work experiences, it makes a lot of sense that I would end up starting a language services company! 

I mean, I am a child of immigrants who each spoke 4 languages fluently, I had a propensity for math, music and foreign languages in school, and pretty much everywhere I went to school or where I worked, I used my multicultural knowledge and linguistic skills! 

I have to admit something really hard… I had NO idea how things were going to work out when I started MAPA back in July of 2007. It's hard to believe, but I didn't even have a formal business plan written up! Shocked?
Faith, Strength & Resilience
Looking back, I can say that the 3 things that kept me going – aside from the incredible support from family and friends – were my deep faith, my physical strength, and my overall resilience when facing the bumps along the road of early entrepreneurship!

There were so many times I wanted to give up, close the business and simply go get a job! Thankfully, one of my friends, also a small business owner, was always there to talk me out of it and help me get focused and back on track (I did the same for her)!

How did I keep my faith in myself and my ability to grow the business?

It came from my clients – when they started referring business to me, that strengthened my faith and belief in myself and in the company and I forged ahead. 

Our very first client was the Wellesley Public School District and we have gone on to work with dozens of K-12 schools. It all started with one referral…

And, speaking of strength, I am also very thankful that I was born with "good genes" – actually, awesome genes!

Fun fact: When I did my DNA testing a few years back (thanks for that great gift, Alyssa), I found out that I have a somewhat rare gene – that of a power, elite athlete! Don't laugh, it's true and I can prove it! LOL

Well, I clearly didn't become a star athlete or Olympian but I can say that my genetic makeup contributed to my ability to work long hours, 7 days a week, for the first few years in business. 

And, I guess if you made me pick the one thing that seems to keep most of us entrepreneurs going through all of the ups and downs … it would be RESILIENCE!
The Ancient Practice of Storytelling
There is much more to the story of how I founded MAPA and got this business going, but I wanted to simply share a part of the story with you today in hopes that it might inspire you in some way, or put a smile on your face, or perhaps even give you a better sense of who I am. 
Storytelling is an ancient practice and one that I fear sometimes will get lost in the technological generation we are living in and future generations, too. 
I plan to do my part to hand down some of our family traditions and stories so that my kids can pass them on to their children and grandchildren. 
Do you have a story you want to share with me? I would love to hear it! 
With light and love, Drita
P.S. If you have a moment today, check out some of our previous stories via the blog posts on the MAPA website. You can read them by clicking here!